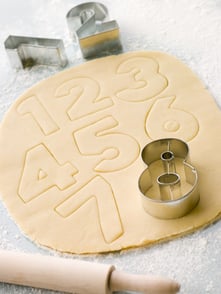 It's interesting to note that the "corner drug store" that was a prevalent sight decades ago as the small, independent pharmacy found in many parts of the country now describes the big chain stores like Walgreens and Rite Aid. You can find one of these well-known drug stores on just about every corner! In fact, there are nearly 8,000 Walgreens found nationwide, another 4,500 Rite Aid Pharmacies, and if the $17 billion buyout of Rite Aid by Walgreens goes through they'll be huge, far outweighing America's #2 pharmacy chain, CVS Corporation.
If you're a small, independent drugstore owner, here's the good news. According to Consumer Reports, your type of store is rated higher by their surveyed consumers than both the big-box and the chain operations in many of the most important areas, such as:
Courtesy

Accuracy

Speed

Helpfulness

Knowledge level of the pharmacists
While it's true that with their greater buying power these mega superstores may be able to offer somewhat lower prices on many of their products, customers have learned that there's more to drug store buying satisfaction than saving a few cents at the checkout register. The difference between walking into a large, brightly lit, sterile-looking, cookie cutter big-box pharmacy and a friendly, hometown neighborhood drugstore with well-appointed pharmacy shelving and fixtures, natural lighting and a warm feel from floor to ceiling is palpable.
Today's independent pharmacy owners are learning that to stay competitive, they need merely let their uniqueness stand out and provide their customers with an excellent shopping experience. This starts with a store environment that's noticeable from the moment your visitors enter your door and extends to your sterling service and attention to detail throughout their stay in the store.
Getting Away from the Cookie Cutter Look
When you think about typical big-box cookie cutter pharmacies, certain things will likely come to mind, such as the harsh fluorescent lighting, cold linoleum floors, whitewashed walls, and rows of aisles with countless products placed on sterile-looking pharmacy shelving. To create your own pharmacy's warm and welcoming environment, you'll want to stay away from these conventional ideas at all costs.
It's important to get away from the typical cookie cutter pharmacy feel by laying natural-looking flooring, such as wood, tile, or stone-looking laminate. Walls could be painted a pleasing pastel, and the lighting can be vibrant and focused instead of glaring (which is about all the old fluorescent tubes offer). Natural lighting can be brought in with skylights and/or large windows, and your shelving and fixtures can be modern, up-to-date units.
Modern-Day Shelving
Upgrading the front end shelving in your pharmacy may seem like a lot of undue expense, but studies have shown that new modern shelves that show off your inventory in its best light will:
1. Improve the look of your store
2. Increase the perceived value of the products on display
3. Allow for better organization
4. Provide increased safety when compared to old, worn pharmacy shelving that may have been popular some decades ago
New units will attract more attention, can be installed to provide a purposeful traffic flow through your retail area, can include end caps visible from three sides, and can be varied from one section to another so that everything doesn't look the same all the way down the aisles. Custom shelves can be made to order or high-quality stock shelves can be made to fit together in a variety of unique ways. Get imaginative and avoid the "same old, same old" look that cookie cutter shelves offer.