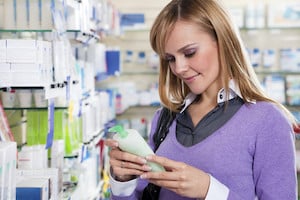 As we look ahead to a new year, individuals and businesses alike are taking stock of the recent past and looking to the future with hope and resolve. If you're in the retail industry, what trends will be shaping the year ahead? Here at Shelving Design Systems, we've identified a few surprising trends that could shape your retail shelving, your business, and your sales for 2019.
Meeting Changing Buying Habits
You need not operate a chain or a big box store to notice a trend that's already taking hold in retail: a changing use of square footage that focuses less on overstuffed shelves (and their attendant high overhead) in favor of an experience that looks and feels curated. The reason for this? Your customers may well be buying online, but old habits — including the desire to see, feel, and try a product — die hard. As Forbes reminds us, "Instead of a single touchpoint for consumers, the trend in retail over the past few years has been to widen the net that brands use to catch leads and convert them."
The Rise of Experiential Shopping
Some of the biggest companies — and an increasing number of small businesses — are realizing that their brands are built on more than product. Apple's Genius Bar is a great example of this, but other businesses are putting their own spin on turning visits into experiences, whether by holding classes and seminars, having a sip-and-paint night, or finding new and innovative ways to emphasize the shared experiences facilitated by products, rather than just the products themselves. This requires a degree of creativity, and flexibility, in retail store layouts, but the payoffs can be enormous.
Social Shopping Takes Root
While we're on the subject of experiences: the past year saw the rise of popup stores that seemed to be designed less for shoppers than for Instagram. While the shine has gone from that trend, it does speak to something larger for retail brands: the desire — a need, even — to make the shopping experience social. The good news is, you don't need a massive marketing budget and a social media following in the millions. A bit of creativity with your visual merchandising, and some smart incentives for your customers, can go a very long way in boosting your social media reach organically, without a massive ad spend across multiple social media channels. Not sure how to approach this? Schedule a shelving design consultation with us!
New Retail Square Footage
With store closures numbering in the tens of thousands between 2017 and 2018, it was impossible to write off the "retail apocalypse" as mere hype. However, there are glimmers of optimism showing in the coming year. A strong economy, a declining number of closures, and a growing trend of online retailers experimenting with physical retail presences indicate that a swing in the other direction is in the offing. While estimates of the percentage of online sales versus brick-and-mortar vary, roughly 90% of purchases still take place out here in the real world. If you're thinking of establishing or growing your physical retail presence, 2019 may be prime time for it.
The Evolution of Analytics
If we wanted to, we could have included this on every trend piece written for the last decade — and practically everything we write for the decade ahead. Why so evergreen? Constant change and robust growth in data and analytics have been the one constant amid an awful lot of changes. Whether you're an indie record shop, a clothing boutique, or a retail pharmacy, capitalizing on the trends above (or setting a trend of your own) works best with good data, and the right tools to make sense of it.


Even if you're not sure whether the trends above are completely applicable to your retail business, you may still be looking at the new year as a time to refresh and revitalize your store layout. If that's the case, help is just a phone call or an email away. With guidance, retail shelving, and design services, Shelving Design Systems has guided a number of retailers throughout the Southeast to maximize square footage, sales, and potential. Why not see if we can help you do the same?