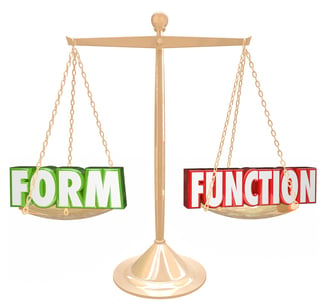 Whatever type of retail enterprise you're running, if you've got a brick-and-mortar facility you're going to need some display fixtures to show off your wares. The type of shelving and fixtures you decide to employ will say a great deal about your store's purpose and merchandising philosophy and some real thought and consideration about the design, placement and installation of your store's display fixtures should be accomplished up front during any building or remodeling project.
Too often, store owners put their shelving requirements on the back burner, adding their shelves in only near the end stages of a project, utilizing what budget remains rather than having earmarked their budget for needed fixtures early on. This could be a mistake that ends up short changing you in the quality and quantity of these important furnishings that will convey so much about your brand. Whether you're outfitting a pharmacy, a convenience store, a clothing retailer, pet supply, party supply or office supply outlet, the shelving and other fixtures that take up most of the space in your merchandising area can make a huge difference in how your customers view their shopping experience and how soon they'll return to you for another visit.
The Perfect Combination of Form and Function
Old style, squared off, sharp cornered shelving has long been used in the retail industry and continues to be the ideal solution in certain applications such as backroom storage or the display of items where you're not striving to promote something unique, stylish or attention-grabbing. As an alternative, however, new, innovative shelving fixtures from a company called Madix are taking the industry by storm. Madix, which over the past 50 years has become a leading manufacturer and supplier of shelving systems to the retail industry, has broken the mold by introducing some of the most unique gondola and wall shelving units available. While still producing a full line of more traditional display and storage shelving systems, their "curvy" shelf units were the first to be introduced to the market and have found great popularity among countless retailers.
Madix Maxi Line shelving systems include literally thousands of shelving/accessory options for both gondola and wall shelving units. Their patented Concave/Radius shelf pairings actually undulate, calling immediate attention to whatever products are being displayed. Gondola shelves are both functional and versatile and have long been the workhorse in many retail operations. These Madix shelving gondola styles are designed to provide a unique, eye-popping visual that will attract instant attention. They're also easy to install and mobile, which gives you the ability to change up your displays and their layout whenever you choose.
Madix Shelving – Innovation On Display
Innovation is the name of the game with Madix shelving and fixtures, with new options coming online all the time. Their Maxi Line is the most popular among retailers and includes:
Concave/Radius Shelving
Rolling Frame Shelving
Sliding Panels and much more
They also offer a complete line of freestanding displays, heavy duty and storage shelving systems, roller shelf systems and more. Additionally, they have specialty fixtures and are even willing to build custom systems to fit your exact requirements. You can add to this setups for signage, lighting and electrical.
Selecting your shelving and fixtures from the very beginning of a new build or remodeling project allows you to building the interior of your store around those fixtures which, after all, are the most important part of your interior store design. Going with top-of-the-line materials rather than choosing cheaper alternatives will definitely pay off in the long run.