Whether you're outfitting a new store or remodeling an existing space, much of your success will depend on your retail display solutions. You have a lot of merchandise that you want to display, but you want to avoid a cluttered or crowded appearance. And your customers want to be able to find the products they're looking for quickly and easily. Rotating displays offer an easy way to display your merchandise, while still maintaining the organization and ease-of-use that your customers want.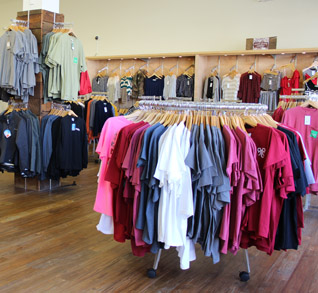 Impulse Shopping vs. Planned Purchases

You want your customers to be able to find the products they want quickly and easily. You also want your customers to see as many of the other products you offer as possible. Incorporating rotating racks into your retail fixtures makes it easy to do both. Placing similar items on a rotating rack allows your customers to see a variety of products similar to the ones they're looking for. As they scan through the rack, every item they see is another potential sale for you. The customer may decide to buy accessories or supplies for their primary purchase, or they may see an item that they want that wasn't on their original shopping list.
Marketing in Motion

Ever notice how your eyes are drawn toward motion? In a store full of fixed displays, a rotating display stands out. As a customer browses the merchandise on the display, other customers will notice the movement. This can help pique their curiosity and draw them to the products on the rotating display. Even if they didn't come into your store looking for any of the items on the rotating display, you could end up making an extra sale thanks to the movement. In this economy, a few extra sales will help keep your lights on and doors open.
Maximizing Floor Space

Rotating displays make it easy to put a huge amount of merchandise in a small space. Unlike standard shelving or racks, all sides of the rotating display can be made visible. Even if the rack is in a corner or up against a wall, a simple turn brings every item into view. This allows you to display more products with greater efficiency. The greater the variety of products you can display, the greater the variety of customers you can appeal to.
Expert Design and Setup

To get the most out of your retail display solutions, you need expert advice and guidance. A professional consultant will help you maximize the value of your retail space, while still presenting your customers with a clean, organized visual experience.