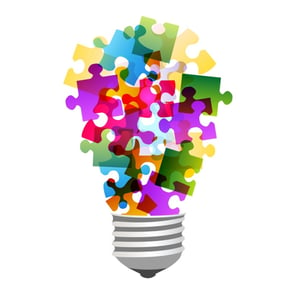 Pharmacy shelving, though sometimes overlooked as being of secondary importance in a drug store setup, may be significantly more important to your operation than previously considered. Your shelves and fixtures provide the required support for your front end sales area as well as the necessary organization needed for an efficient back end workflow. And yet, despite all that your shelving and fixtures do to increase your level of business success, it's not uncommon for pharmacy owners to give little or no thought to these critical parts of their store's environment.
The 3 F's of Front-End Shelving
The pharmacy shelving in your front end retail area should, ideally, serve two distinct purposes:
Display products in such a way as to allow customers to easily choose what they want for themselves
Convey a distinctly positive impression about your store
These factors can be considered as function and form. You want your shelves and other fixtures to provide their main function successfully—putting your products in front of the customer—and you want them to look good doing it. One other factor to consider along with function and form is flexibility. Ideally, you want your shelves to be flexible enough to be moved into a variety of different configurations so that your retail displays can be rearranged on a regular basis to keep things looking fresh and new.
Brilliant Fixture and Shelving Solutions
Brilliant solutions to your pharmacy shelving and fixture needs will address the 3 F's in your merchandising area, although it's important to realize that your back end prescription filling area will require a different type of setup. In the back end, it's all about an efficient and effective workflow, leaning toward maximum productivity. This usually means dense shelving meant to maximize limited space, storage racks for holding bulk items, and fixtures that allow workers to easily view inventory levels and obtain quick access.
Front end shelving should be designed to attractively display and easily move merchandise. It should promote the shopping experience of your customers by allowing them to view as many products as possible. When well-designed and properly installed, your retail shelving should be able to route customers' foot traffic through the store past the maximum amount of merchandise. Judicious use of visible end caps containing high-impact products should be applied in conjunction with well-placed, stand-alone displays in strategic areas, such as near the prescription counter where patients may be waiting for their medicine and near the checkout registers.
Modern Pharmacy Shelving Offers Countless Options
Standard cookie-cutter shelves incorporated into the design of typical chain pharmacies are something to stay away from in order to stand apart from your competition. You have many options, including design, material, and color, and you should strive to mix different shelf and fixture designs so that everything doesn't look the same. Some of the more popular options include:
Gondola shelving, meant to display products in the center portion of the store
End caps that can be placed on the end of gondola shelves and provide maximum impact, especially when designed to be viewed from three sides
Double-slotted upright units that mount onto perimeter walls and accept moveable shelves as well as pegboard backs or slat wall panels that can be used for the installation of hooks, hangers, baskets and more
These pharmacy shelving ideas can help improve the form and function of your merchandising area, improving both your shoppers' buying experience and your bottom line. If your current shelves are ten years old or more, it's likely time to update.