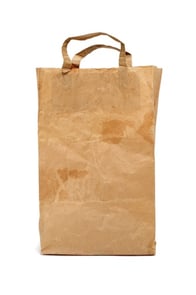 Do you need to replace the retail shelving in your store? Are you thinking about purchasing used shelving to "save money"?
Think again. Although used shelving may seem like a good idea, new retail shelving will serve you much better. Here's four reasons why:
You know where it's been
You don't have any idea where the used shelving you could purchase "has been" – what it was used for or whether it's truly sanitary enough to even be in your store. New retail shelving, on the other hand, has never been used by anyone else. You don't have to worry about anybody else's dirt coming into your store and rendering it unsanitary.


It's in quality condition and will last
With used shelving, you don't know the true quality of what you're getting. Why spend money on shelving that may be in disrepair, rickety, have sharp corners that could injure customers or staff, or simply be worn out so that it no longer looks attractive? With new shelving you are investing in your business for the long term because your shelving will last. You also know that what you're getting is attractive, sturdy, up-to-date, and safe for customers and staff to be around.


You can take advantage of new advances in shelving technology
Used retail shelving is just that… used. Much of it is made with outdated styles, and are made of inferior materials as compared to today's lightweight, strong, versatile materials. Shelving made of plastic, for example, can be just as strong as metal and look just as attractive, but is much less expensive and is generally lighter.


There are customizable options galore
Say goodbye to the beige, bland shelving of old. Today's shelving comes in a variety of colors, styles, and materials. Choose to match or provide an accented counterpoint to your decor – or do both. The sky's the limit with the choices available today. Slatwalls and wire baskets/racks are two examples.

Much like tried-and-true gondola shelving, slatwalls can be configured in a variety of different ways to suit your needs. Unlike gondola shelving, though, slatwalls are lightweight and mobile; they come with a variety of accessories that let you customize displays quickly and easily. Floating shelving, hooks, bins, brackets, baskets, and waterfalls display lightweight merchandise of varying sizes and shapes. You can also move displays whenever you wish without having to break them down so that you can make the best use of limited floor space.

Freestanding wire baskets and racks that are easy to set up and break down at the entrance to your store can be used to display best-selling merchandise or to create seasonal displays in an individual department.
Today's retail shelving options make it easy to reconfigure your store's layout and displays on a whim – change your floor plan and individual displays whenever you wish. Contrast that to outdated shelving technology, which is often heavy and much more difficult to set up, break down, and reconfigure, and that means that you're less likely to change things as you need to.
Remember that regularly refreshed layouts and new displays keep customers seeing, and therefore buying, your merchandise. If your shelving is easy to handle, it'll be much easier to keep your layout and displays noticeably fresh.
Although in the moment, it may seem cost-effective to buy used rather than new retail shelving, it's not. Invest in your business: Buy new retail shelving that exactly fits your needs and decor, is easy to set up and break down, and most importantly, is safe for you, your staff, and your customers.