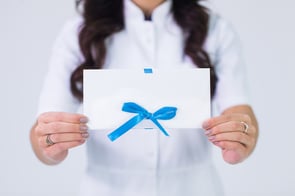 While the name "pharmacy" denotes a place involved in the activity of distributing pharmaceuticals, which is typically the main income source for businesses of this type, there are lots of other things your particular pharmacy may do besides drug dispensing. This includes the sale of various types of retail items, from perfumes and cosmetics to food products, greeting cards, magazines, baseball caps, reading and sunglasses or, really, anything else that would likely sell off a store shelf.
A current trend in independent pharmacy design is the featuring of a customer gathering place, such as a coffee bar or a soda fountain, on premises—not so much for the profits such installations may generate, but more to create a warm, friendly environment where people from the neighborhood can meet and spend time visiting. It's good for business because it creates the kind of environment that makes customers want to hang around a little longer and come back again. There are plenty of ways an owner can craft their pharmacy design to portray an establishment that shows obvious devotion to creating positive customer emotions. One of these pharmacy design strategies can be built around gift displays that are so unique that visitors will remember your store and what it has to offer come gift-giving time.
Specialized Gift Displays
Gift-giving can be promoted in a number of ways. One of the most traditional ways is to feature nice gift displays in various locations of the store, especially during the gift-giving holiday season. These can offer customers unique gift ideas they will find attractive, especially if they're not expecting to find these kinds of things at the corner drugstore! These displays are often most eye-catching when housed in high-quality shelving or cabinets made from wood and glass with specialty lighting meant to draw attention from passersby. A few ideas for classy gifts you could consider featuring in your various store gift displays include quality pen/pencil sets, leather-bound journals, top-quality shaving or shoeshine kits, pocket knives, classy game sets, etc. Perfumes, scented soaps, specialty teas, scented candles, watches, hair ornaments, are also good ideas.
Another Gift-Giving Idea
Anyone who's ever had to shop for a gift for someone hard to buy for may have turned to the idea of giving a gift card, but whoever thinks of giving a gift card from the local pharmacy? Even if you have an awesome gift department, customers may still be reluctant to purchase something for fear the recipient won't like it. By offering gift cards conspicuously alongside other items on display, you make it easy for them to buy and then let the gift recipient decide what they want. Having store-branded gift cards is a great way to get customers not to leave empty-handed. Display these gift cards with bright, festive signs and in several places throughout the store, including:
In the greeting card section
In the gift department
Next to where gift wrap is sold or gift wrapping is done
At the checkout counter
At the checkout counter, while purchases are being rung up, have the cashier ask the customer if they need any gift cards. This is especially useful if they're buying other gifts, gift-wrap, or greeting cards. You can even offer discounts on certain items when purchased along with a gift card. Presenting your store as a place to find unique gift ideas can only help in creating a well-rounded shopping opportunity. Your customers will respond favorably.