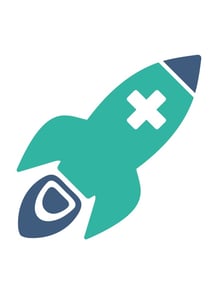 For many professional pharmacists, the ultimate goal they aim for is starting a pharmacy of their own and becoming the owner of a flourishing, lucrative business. For others – even those without a pharmaceutical degree – the idea of starting a pharmacy and hiring a pharmacist to do the drug dispensing can also hold a great deal of promise, as a well-run drug store can be quite a profitable enterprise.
The first pharmacy startup essential is research. Before committing to this new adventure, it's important that you understand what will be required and that you feel as though you have the wherewithal to live up to those requirements. Take some time to reach out to pharmacy owners in your area and see if any of them will let you pick their brains about the experiences they encountered when they began. Seek any recommendations they're willing to share. You can learn a lot here.
You'll also need to take a close look at the current financial climate and analyze your own current financial ability. Another essential when starting a pharmacy is a significant amount of funding from either your own personal resources or from borrowed funds. If you feel you're able to handle the financial requirements, the next step may be to select a location for your pharmacy. This decision should be based on factors such as:
Population
Overall demographics
The cost of doing business in that locale
Local competition
Four Startup Choices to Consider
Opening a retail pharmacy can not only be significant in cost, but also prove complicated with numerous details to handle. Licenses are required from state and local jurisdictions as well as the FDA (Food and Drug Administration) and the DEA (Drug Enforcement Administration). You'll also need clearance from your local health department.
There are four basic ways to open a pharmacy, each of which has its own advantages and disadvantages. Consider these factors:
Perhaps the easiest method is to buy an already established independent, community pharmacy. This may be the most expensive alternative, but you'll have the advantage of inheriting an already existing client base plus an experienced staff already in place. You'll have an established location with relationships set up with medical supply and other merchandise vendors plus wholesale drug companies. This can basically be a turnkey operation if you have the necessary funding and can find a pharmacy for sale in a location you like.


The second easiest way of starting a pharmacy is to buy a franchise. A reputable franchiser, in exchange for a fee, can help you find a location, secure the needed financing, hire a pharmacist and other staff members, get connected with drug wholesalers and vendors, and acquire the needed display shelving and drug dispensing equipment to outfit your store. A franchise also gives you the ability to operate as an independent pharmacy under a well-known national brand name.


You can build a pharmacy from scratch, either by erecting a building on vacant property or by buying or leasing an existing building and modifying it to serve your purposes. Leasing will likely be less expensive up front, while buying or building has similar advantages to buying or building a home versus renting.


You could open a pharmacy co-op if you know of other entrepreneurs willing to join forces with you on a joint venture. This option has the advantage of having others to share expenses, responsibilities, and time requirements.
There's much to consider in starting a pharmacy, so take it step by step, in a logical fashion. The rewards can be well worth the investment in time, energy, and money.