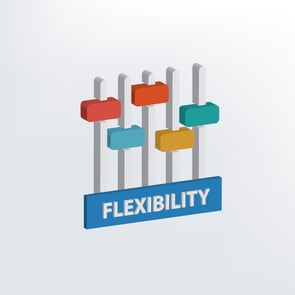 Today's best-designed independent pharmacies are a far cry from their big-box, chain store competition for a number of reasons, not the least of which is the flexibility they incorporate into their pharmacy design. Great design brings the environment of a pharmacy to life, creating a welcoming feeling to those who visit and a comfortable and efficient place for staff members to spend their days. The creation of a safe, warm, and inviting shopping experience can be fostered through the use of attractive lighting, including natural light brought into your space through the installation of skylights or windows on exterior walls. Pleasing colors can be utilized for walls, fixtures and signage, and even the addition of some attractive, non-pollinating greenery can produce a relaxing effect on customers.
Give Them What They Want
Customers enjoy spending time in environments they feel are friendly and welcoming, and when they enjoy spending more time, you'll find they're also likely to spend more money. This is one reason a new trend in today's pharmacies is the installation of a customer gathering place, such as a coffee bar or soda fountain counter, reminiscent of the old days where the corner drugstore wasn't just a place to buy your medicines but also an important meeting place for the neighborhood. As an alternative to constructing a full-blown coffee bar or soda fountain, your pharmacy design should definitely incorporate some comfortable waiting areas for your customers, especially in proximity to the prescription counter. Many of your clients may have difficulty standing for any period of time and will appreciate an opportunity to sit and rest.
This area can also contain some interesting, creative displays that will attract a person's attention while they're waiting for their prescriptions to be filled. Flexible, movable displays work well in this application, as they can be changed throughout the year depending upon the season and what items are most appropriate during that season.
Use Shelves and Fixtures to Their Best Advantage
Pharmacy shelving is so much more than simply a repository for product placement, and today's modern shelving choices can have the flexibility to perform several other functions. You clearly want to provide product placement that's both logical and easy for customers to find, but clever placement of your store's shelving can also be used to purposefully direct customer foot traffic through the store so that each department becomes easily visible. Proper placement of shelves and fixtures can also help in managing high-traffic areas.
The flexibility provided by today's lightweight yet strong movable gondola shelves can allow them to be used as temporary walls that can easily be rearranged when a change of the floor plan is desired to keep things looking fresh and new. Dead-end aisles can be created to help keep potential shoplifters from disappearing out of view, and newer-style end caps that are visible from three sides can be added to shelves to help push hot-moving items and break up the monotony of each shelving section looking like all the others. Other display options like slat wall or pegboard-backed shelves that can hold any number of pegs, hangers, hooks, baskets, movable shelves and more can give you the freedom to mix and match displays to make them more interesting and exciting. The flexibility these types of displays provide gives great freedom in improvising how you show off your inventory.
Walk into any typical chain-operated drug store with its straight-edged, sterile-looking displays, harsh fluorescent lighting and impersonal pharmacy design and you'll see what you don't want in your store! Stay flexible in your design and your customers will come back again and again.