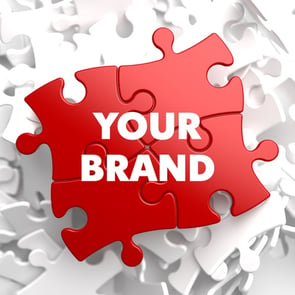 When patients and customers enter your pharmacy, are they suddenly confronted with a relatively sterile and unwelcoming environment – or one that's homey, welcoming, even elegant? If it's a bit too institutional, some customized shelving can fix that problem and significantly enhance your image.
Today's customers want organic and natural options
Today's customers are moving away from mass-produced, artificial products and going back to organic and natural options. You can actually capitalize on this trend in your pharmacy shelving, fixtures, and other elements in your store.
There are many ways you can make your pharmacy feel "closer to nature." For example, you can bring the outdoors in through the use of natural lighting whenever possible or by using artificial full-spectrum lighting at night.
Customized shelving can enhance your image and capitalize on this "natural" trend
Customized pharmacy shelving can be made of any material, but one of the most beautiful is wood, done through custom millwork. You can also use custom millwork for door framing, window framing, moldings, blinds, and just about any other element in your pharmacy that's made of wood.
What are the advantages of using custom millwork to create pharmacy shelving?
It creates a homey, "back to nature" atmosphere.
Wood is earthy, unadulterated, and wholesome. Using custom millwork to create shelving and other wood-based elements in your pharmacy makes it homey and inviting. This is a very welcome characteristic, especially for patients who must come to your store when they don't feel well. Just imagine creating an soothing environment with oxygen-producing greenery and natural light and elegant but understated customized millwork shelving that adds to the ambience.

And while it is certainly your job to provide your patients with necessary medications and other traditional pharmacy merchandise as needed, such an atmosphere can mitigate the impact of any necessary "medical" focus and give patients and customers a much-needed respite.


It shows your customers and patients that your focus is on holistic health and wellness.
When your customers come into your store, they'll notice right away that the atmosphere of your pharmacy is different. It's full of oxygen and life – restful and welcoming rather than sterile. This atmosphere puts you above and beyond your competitors, because the custom millwork helps underscore that your focus is on holistic, natural health and wellness just as much as it is on traditional pharmacy.


It shows that you value quality.
As soon as they enter your store, your customers will know right away that you value quality. Shelving done with institutional metal, cheap pressboard, or other substandard or merely utilitarian materials can both look and feel cheap. This isn't the impression you want to leave people with.

Fortunately, custom millwork gives your shelving and other elements in your pharmacy an elegance and beauty that can't be denied. Your customers will see this and will know that you value quality, which translates to value throughout your store. It's also worth your while to display your more expensive, holistic, quality products on custom millwork pharmacy shelving because these shelves do those products justice – again, something your customers will appreciate and be drawn to.
Custom millwork pharmacy shelving is natural and holistic. It helps you capitalize on this trend that your customers want – natural products focused on health and wellness, not just traditional pharmacy fare. Utilize this trend, invest in some custom millwork for your store, and make it a welcoming place for both customers and patients to visit.