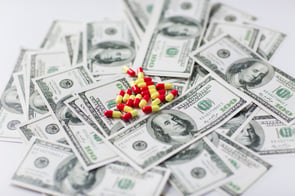 If you believe that starting a pharmacy requires a great deal in the way of resources, you're right. For those able to put it all together, though, the rewards can be well worth the investment. Some years ago, when big-box and drug store chains started taking over the Mom and Pop shops or undercutting their prices so severely that the small guys couldn't compete, many of these small businesses started going out of business. Today we're seeing a resurgence of smaller, community-based, individual pharmacies popping back up and finding favor with consumers looking for a more personal experience, with a druggist who actually knows them by name and a store that's friendly, warm, and welcoming.
Owning your own pharmacy can be a satisfying, lucrative business, but it also requires continual monitoring – not only from the business side, but also to remain in compliance with all the rules and regulations, both state and federal. The first step is to do your homework and research as much as you can. Talk to pharmacists in your area, especially owners/operators, and seek their guidance. Decide what type of pharmacy you're interested in owning. Franchises are available that make starting a pharmacy easier than doing it on your own because you'll have a company behind you helping along the way, plus a recognized brand name.
There's also the option of taking over an already existing pharmacy that someone else has built. This has the benefit of coming to you with an established customer base plus established relations with vendors. It may also come with a trained staff. Other options include buying a piece of land and building your business from scratch, buying an existing building and starting a pharmacy by remodeling that structure, or leasing a building and turning that into a pharmacy.
What's This All Cost?
Although the profits can be significant, it also requires a relatively sizable investment to get a pharmacy going. Buying a franchise will require a payment to the franchisor in amounts that differ from one company to another. If you're buying just the name and the system, the cost could be around $100,000 or less. If you want them to set up the location and oversee the installation, costs could range from between $200,000 and $500,000.
Buying a building or constructing one on vacant land could cost a million dollars or more, depending on the location and whether or not it is prime real estate. Leasing a building is cheaper up front and could cost from between $2,000 to $15,000 per month for rent, depending on the location. Space for an average Rite Aid Pharmacy, at 880 square feet, would rent for about $13,200 per month in an area where retail space rents for $15/square foot (such as Houston), or $17,600 at $20/square foot, such as in Scottsdale, AZ.
Inventory and Staff
According to statistics from the School of Pharmacy at Texas Tech University, for an average pharmacy the cost of goods sold makes up about 68% of total operating costs. The cost of hiring staff, according to Bureau of Labor statistics, runs an average of $13.32 per hour for each pharmacy technician and more than $106K per year for each pharmacist. If you, as an owner, are also the pharmacist, you've got some wiggle room here.
Using the data from the Texas Tech report, total expenditures required for starting a pharmacy, including rent, staffing, and inventory, falls between $882,352 and $1,764,705, depending on location. The cost of furnishings will add more, probably $50,000 or more. Other costs will include signage, insurance, legal fees, licensing costs, computers, and more.