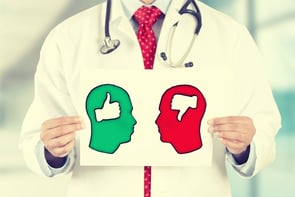 You may not think about your pharmacy design often, but it's important to your customers' experience. The wrong design can drive your customers away. The right design can attract your customers to your store and keep them coming back again and again.
Here are 4 ways to enhance your customers' experience through your pharmacy design:
1) Update your pharmacy's interior to make it warm and inviting
Use soft, clean colors in your interior. They should be soothing, but can be accented with bright colors for visual effect. Opt for "non-institutional" floor coverings like wood, faux wood, and carpeting as well. Lighting should be soft, clean, and full-spectrum to give your customers the ability to see without having to deal with the discomfort and "buzz" of old-fashioned fluorescent lighting.
2) Install a coffee and soda fountain
Your first job is to dispense medications and advise customers on general healthcare, of course, but in the old days, pharmacists knew that nothing could be better for an upset stomach or mood than a soda or cup of coffee. This trend is on its way back. You'll boost your profits, to be sure, but it's also an excellent way to get to know your community since you'll likely become a social hotspot.
3) Bring the outdoors in
There's no better way to make your customers and patients feel better than to bring a little nature indoors. You can do so with:
Natural light.
Bring natural light in by removing blinds, curtains, or other coverings from existing windows. Widen or install large windows if you don't already have them. You can also add a skylight or two for even more light.


Greenery.
Green plants add oxygen to the air and remove pollution and carbon dioxide. Invest in some leafy nonflowering plants (to prevent allergic reactions) and place them throughout your pharmacy to give it a fresh, serene feeling.


4) Invest in custom millwork
Custom millwork is another way to hearken back to nature, just like "bringing the outdoors in" does, and the natural beauty of wood gives the interior of your pharmacy a soothing, elegant, and welcoming atmosphere.
Custom millwork involves making products with wood and can include door frames, window frames, molding, stairs and, yes, your pharmacy shelving. You can replace much of the pharmacy shelving in your customer area with custom millwork.
Why is custom millwork such important part of your pharmacy design?
It makes you stand out from your competitors.
Your competitors are often opting for cheaper or more "mass-market" options to save money – and it shows. Choosing custom millwork in your pharmacy design makes you stand head and shoulders above your competitors.


It shows that you value quality.
Custom millwork shows your customers that you value quality, and you don't have to say a word. Your surroundings tell the story so that you don't have to. Because of that, your customers will also be willing to pay more for your products and services, simply because your quest for value is on display.


It shows that you value organic, holistic, "natural" health and wellness principles.
Increasingly, customers are demanding organic health and wellness options. You can show that you, too, value holistic options that support natural health and wellness principles whenever possible when you display your products – including natural, organic, holistic products – on custom millwork shelving.
Draw your customers in – and keep them coming back – with a fresh, new pharmacy design that brings the outdoors in, invites them to sit and relax a while, and gives your pharmacy a warm, homey, and elegant atmosphere.